Statevolt's vision is to be a leading player in the energy transition for a more sustainable future. Our mission is to ensure that American communities and workers reap the benefits of the clean energy economy by building battery Gigafactories in strategic U.S. locations and pioneering a hyperlocal model that prioritizes sustainability and a domestic supply chain.
Following the founding of our company in August 2021, Statevolt is engaged in building a technology-agnostic, battery cell production facility in California. Through various industry and community partnerships, we intend to implement a modular and scalable approach to battery cell production and build one of the largest Gigafactories in America, starting in California's Imperial Valley.
Led by Lars Carlstrom, founder and CEO of Italvolt – the company bringing Italy its first Gigafactory – Statevolt's project team brings deep industry experience and expertise to the project, as well as an eco-system of established project development partners, to America to help foster the acceleration of energy transition goals.
At our core, Statevolt is driven by the mission to keep the production of batteries for EVs, ESS, industrial machinery, and other clean energy solutions in the U.S. Our approach to scalable Gigafactory design is positioned to create thousands of jobs for the American people across the country. The hyperlocal business model we plan to implement to our giga facility, from development to continuous production, is aligned with U.S. goals to reduce reliance on foreign sources, boost economic competitiveness, and expand American manufacturing.
Statevolt is committed to securing strategic and local collaborations to strengthen the domestic supply chain, and work towards our common goal of an accelerated American energy transition.
AECOM is excited to join with Statevolt to lead the charge in southern California to deliver next-generation lithium-ion cells to support sustainable, battery powered energy solutions. This aligns with AECOM's goal of delivering a better world through innovative ventures, such as new energy opportunities to create sustainable legacies for generations to come. AECOM will perform a Due Diligence Analysis for the project that will identify and provide a cursory consideration of land use and environmental concerns. A traffic investigation will be performed to understand existing traffic conditions, the addition of project-generated traffic to the local and regional roadways, and potential options for alternative transport methods.
Chairman of the Board of
Directors, CEO & Founder
Lars Carlstrom is a Swedish-born entrepreneur with over 30 years of experience across multiple industries, with a particular focus on real estate and recently green industrialization. Lars has always focused on identifying new opportunities for accelerating the latest technological advancements. He is passionate about supporting the global energy transition to power the world more sustainably and is a strong advocate of advancing low carbon energy solutions.
Lars believes that battery cell factories can be used as a dual-track solution for advancing the energy transition and economic development. He advocates for building battery cell factories in areas which have experienced economic decline or underinvestment. By focusing development in these areas, battery cell plants can help generate employment opportunities and deliver direct and indirect economic benefits.
!!!–more–!!!
In 2021, Lars founded Italvolt and is planning to build a 36 GWh battery plant in Italy, which will be the country's largest, independent battery cell factory. The battery cell factory will focus on creating new opportunities for re-skilling and upskilling workers in Italy's automotive industry. Italvolt is supporting the green industrialization of Italy, and Europe, more widely, by delivering battery cells which will help drive decarbonization across a variety of industries.
In 2022, Lars founded Statevolt, which is planning to build a 54 GWh battery factory in Imperial Valley, California. The Statevolt project will focus on developing a new, 'hyperlocal' business model for battery development. The arrangement will see the business source its key feedstock, lithium, and power from local sources, to minimize the environmental impact of production and build a more sustainable and secure supply chain.
The unifying aim of Lars' work in building battery cell plants is to support economic regeneration, green industrialization, and good jobs.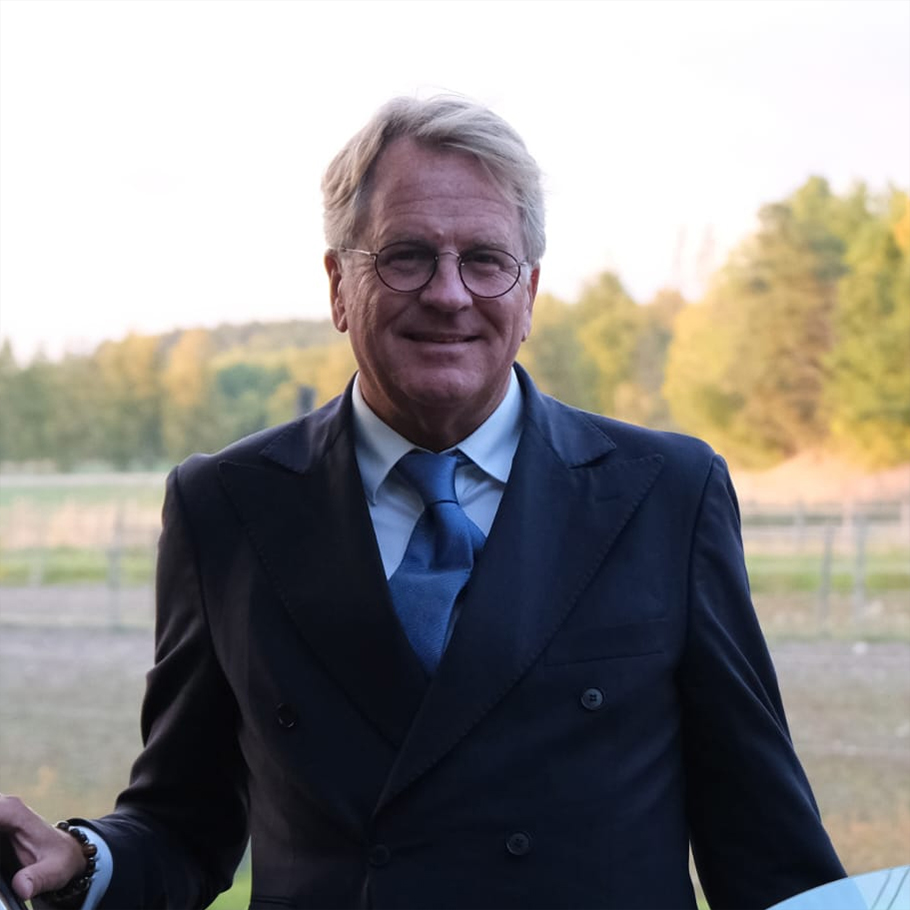 Through a network of strategic partnerships, we are working to lead America's green industrialization. Want to be part of the movement? Get in touch to hear more about current partnership opportunities.